Virtual screening offerings:
Watch SWEET THING and support the Byrd Theatre.
SWEET THING centers around the lives of two children in contemporary New Bedford, Massachusetts in particular one eventful summer spent in a beach house with their mother and her boyfriend. The story is an intense but ultimately uplifting, poetic rendering of childhood that captures the essence of that time in life when a day can last forever. The friendships, loyalties, and challenges of adolescent youth propel the story into a triumph of childhood hope and resilience. 

Watch Drunk Bus and support the Byrd Theatre.
Michael (Charlie Tahan, OZARK) is a recent graduate whose post-college plan is derailed when his girlfriend leaves him for a job in New York City. When the bus service hires a security guard to watch over the night shift, Michael comes face to tattooed face with Pineapple, a 300-pound punk rock Samoan.
"DRUNK BUS IS EDGY AND HEARTWARMING, BRINGING POWERFUL PERFORMANCES AND AN EVEN STRONGER MESSAGE TO THIS COMING-OF-AGE FILM."---Film Inquiry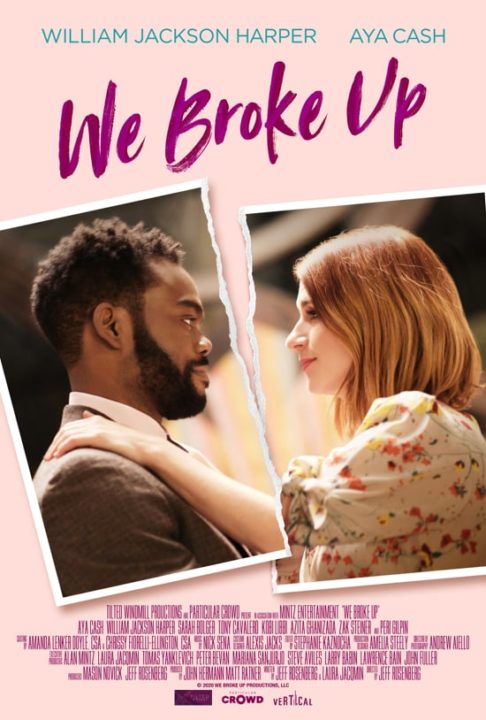 Watch We Broke Up and support the Byrd Theatre.
Lori and Doug have been together for 10 years. But when Lori reacts badly to Doug's proposal just before her little sister's wedding, he dumps her. Not wanting to steal the spotlight, they pretend they're still together. But emotions and tempting flirtations with other wedding guests make pretending a lot harder than they'd anticipated.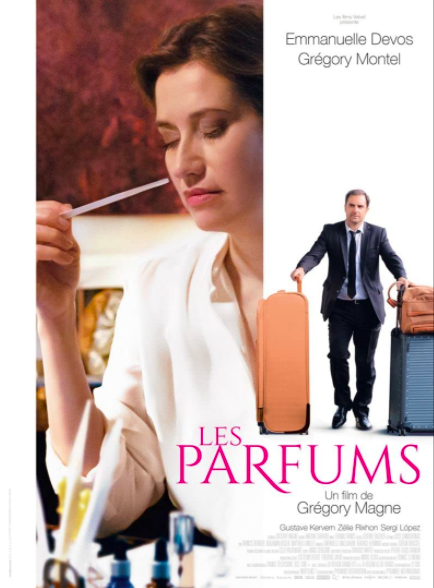 Watch Perfumes and support the Byrd Theatre.
In French with English Subtitles
Anne Walberg is a master in perfumes. She creates fragrances and sells her incredible gift to many companies. She is a diva, selfish and temperamental. Guillaume is her new driver and the only one who dares facing her. This is probably why she does not fire him.
"A bit like a visit to the perfume department at Galeries Lafayette before a taxi ride on a rainy day in Paris." The Guardian
"Gregory Magne's French comedy-drama is quietly delightful." Times (UK)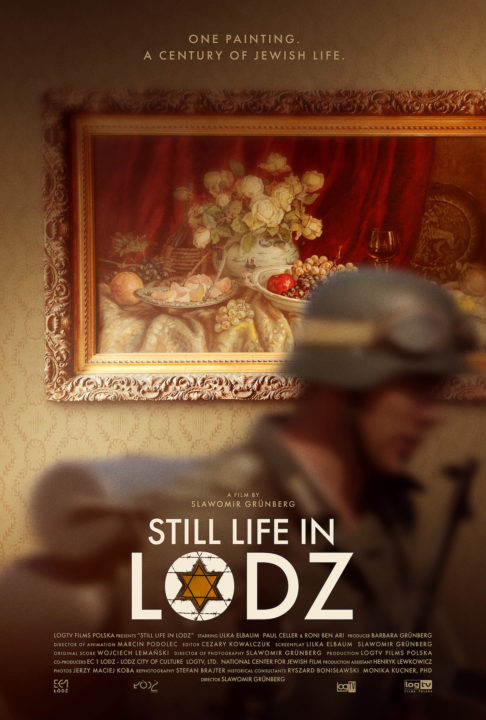 Watch Still Life in Lodz and support the Byrd Theatre.
In the film "Still Life in Lodz", the metaphor of the painting is used to tell the story of Lilka Elbaum, now living in Boston, who returns to Lodz in search of objects from her memory. In her journey Lilka is accompanied by Paul Celler, a New Yorker and Roni Ben Ari, an Israeli with shared histories, which bind them to Lodz and the quest to find traces of family memories.
Director Slawomir Grünberg, an outstanding documentary filmmaker and prestigious Emmy-award winner, tells the story of the once vibrant Jewish community in Lodz, its almost total destruction during the Shoah, its post-war revival, expulsion from Poland in 1968, and finally, its present-day Jewish community. 


Watch TRUMAN & TENNESSEE and support the Byrd Theatre.
The brilliant work, personal struggles, and cultural impact of iconic American writers Truman Capote and Tennessee Williams explodes onto the screen in this innovative dual-portrait documentary. Filmmaker Lisa Immordino Vreeland masterfully collages a wealth of archival material, including dishy talk show appearances with Dick Cavett and David Frost, with clips from some of the duo's most memorable movie adaptations: A Streetcar Named Desire, Cat on a Hot Tin Roof, The Glass Menagerie, Breakfast at Tiffany's, and In Cold Blood. Featuring vibrant voiceover work by award-winning actors Jim Parsons (Capote) and Zachary Quinto (Williams), the film is dripping with wit and wisdom. It is a celebration of both men's fearless candor and often tumultuous friendship that honors how their identity as gay Southerners informed their timeless artistic achievements and relationships with family, colleagues, confidants, and – most significantly – each other.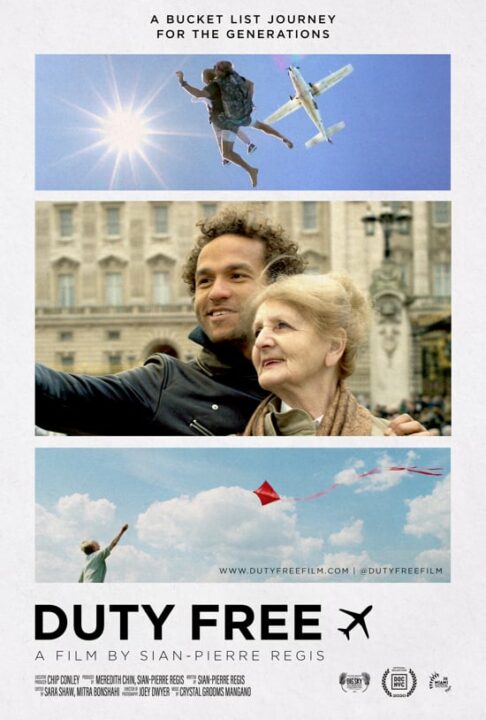 Watch Duty Free and support the Byrd Theatre.
After a 75-year-old immigrant mother gets fired from her job, her son takes her on a bucket-list adventure to reclaim her life. As she struggles to find work, he documents a journey that uncovers the betrayals plaguing her past and the economic insecurity shaping not only her future, but also that of an entire generation.
"A tender love poem from son to mother" - CBS News
"Warm, personal, and socially relevant" - The Hollywood Reporter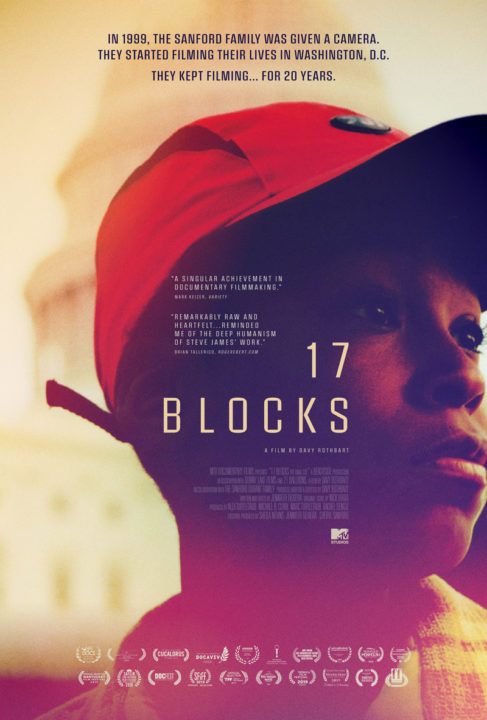 Watch 17 Blocks and support the Byrd Theatre.
In 1999, nine-year-old EMMANUEL SANFORD-DURANT and his Washington, D.C. family began to film their daily lives in America's most dangerous neighborhood — just 17 blocks behind the U.S. Capitol building. They've been filming ever since. Spanning two decades, 17 BLOCKS illuminates a nation's ongoing crisis through one family's raw, stirring, and deeply personal saga.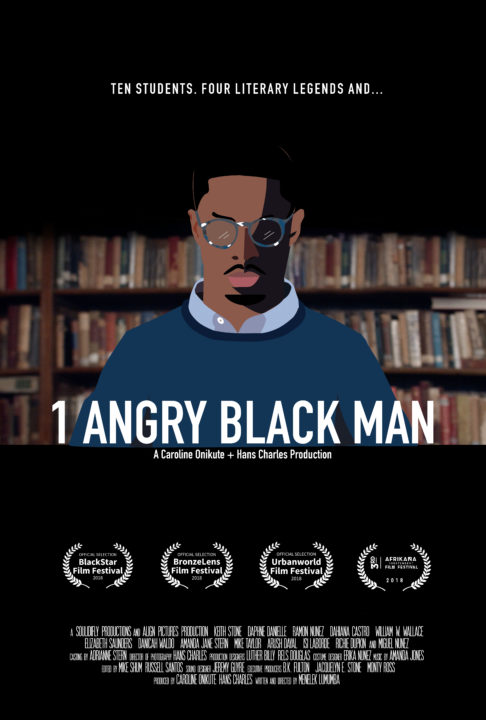 Watch 1 Angry Black Man 
Tickets: Rent for $5 or Own for $13. 50% of your ticket purchase directly supports The Byrd.
After a traumatic sexual mishap at the quintessential New England liberal arts school, Mike Anderson, 8 weeks away from graduation, is in his African-American literature class with his favorite teacher feeling sad, isolated and angry.
This film is a groundbreaking and timely voyeuristic peek into the conversations that are currently occurring across this country given the current cultural climate and the varying beliefs people hold. 
Virtual film discussion Recording
Filmed July 1st, with: Menelek Lumumba, writer/director, BK Fulton, founding chairman/CEO of Soulidifly Productions and executive producer, and Monty Ross, president of film/production of Soulidifly Productions and executive producer
Online Donation
Help support The Byrd Theatre's commitment to expand the big screen experience, celebrate the art of cinema, and preserve Virginia's grand motion picture palace.
Get In Touch
Contact the Development Director at [email protected] for more information on gifting and partnership opportunities with The Byrd Theatre & Foundation.