See this week's virtual screening offerings: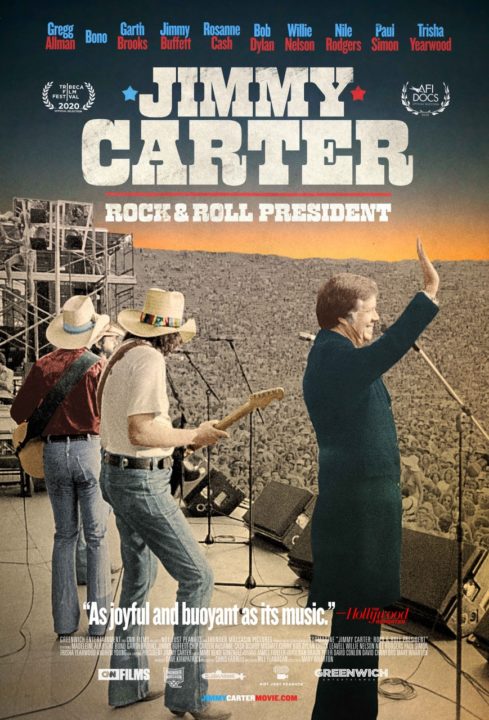 Watch Jimmy Carter,  Rock & Roll President and support the Byrd Theatre.
JIMMY CARTER, ROCK & ROLL PRESIDENT charts the mostly forgotten story of how Carter, a lover of all types of music, forged a tight bond with musicians Willie Nelson, the Allman Brothers, Bob Dylan and others. Low on campaign funds and lacking in name recognition, Carter relied on support from these artists to give him a crucial boost in the Democratic primaries. Once elected, the musicians became frequent guests in the White House. The surprisingly significant role that music played throughout Carter's life and in his work becomes a thread in this engaging portrait of one of the most enigmatic Presidents in American history.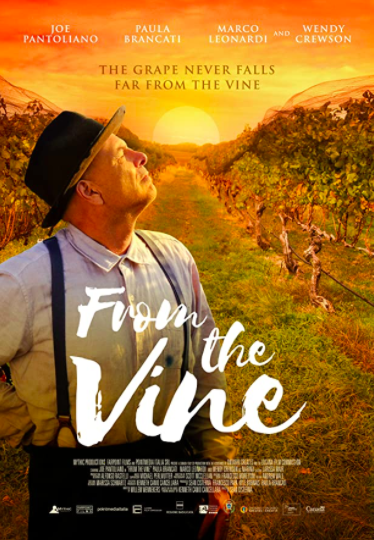 Watch From the Vine and support the Byrd Theatre.
A downtrodden man experiences an ethical crisis and travels back to his hometown in rural Italy to recalibrate his moral compass. There he finds new purpose in reviving his grandfather's old vineyard, offering the small town of Acerenza a sustainable future, and reconnecting with his estranged family in the process.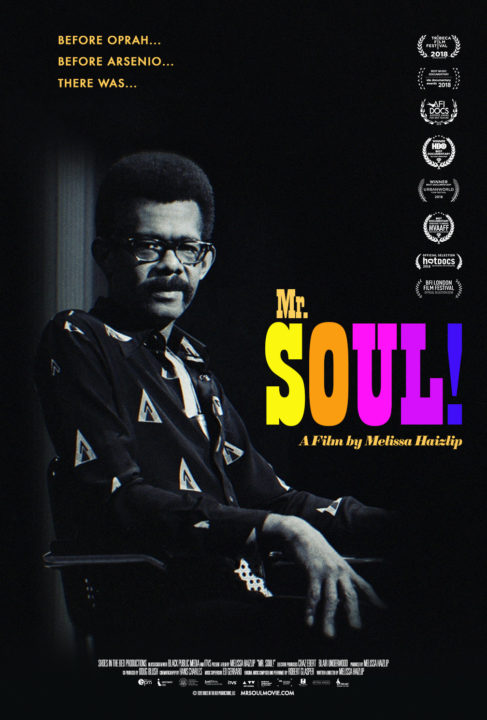 Watch Mr. Soul and support the Byrd Theatre.
From 1968 to 1973, the public television variety show SOUL!, guided by the enigmatic producer and host Ellis Haizlip, offered an unfiltered, uncompromising celebration of Black literature, poetry, music, and politics—voices that had few other options for national exposure, and, as a result, found the program an improbable place to call home.
The series was among the first to provide expanded images of African Americans on television, shifting the gaze from inner-city poverty and violence to the vibrancy of the Black Arts Movement. With participants' recollections and a bevy of great archival clips, Mr. SOUL! captures a critical moment in culture whose impact continues to resonate.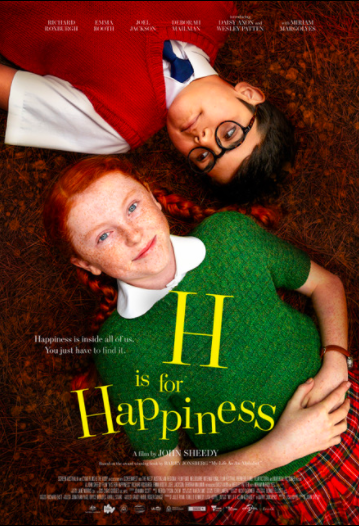 Watch H is for Happiness and support the Byrd Theatre.
A twelve year old girl with boundless optimism and a unique view of the world, is inspired by the strange new boy at school and sets out to mend her broken family - whatever it takes.
Delightful coming-of-age dramedy provides feel-good entertainment for the entire family.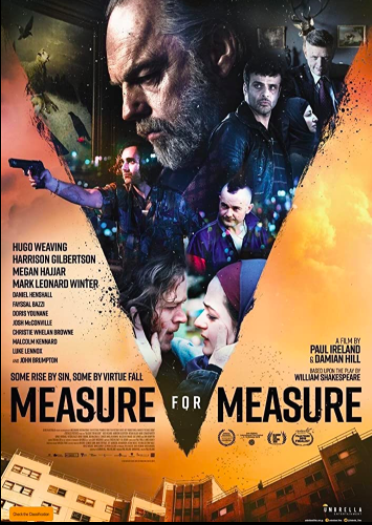 Watch Measure for Measure and support the Byrd Theatre.
An unlikely love ignites between a modern Muslim girl and a local musician amongst the background of racial tension, amphetamines and gang culture in the city's notorious housing estate.
Inspired by SHAKESPEARE's play Measure for Measure, the film questions the notion of justice, the ability for redemption and the desire for power and examines the idea that 'we can never escape our true nature or where we are from despite our attempts'. Measure for Measure is also a raw study of the most basic and yet most complex of our emotions – love…. how we react when we find it, and how far we would go to keep it.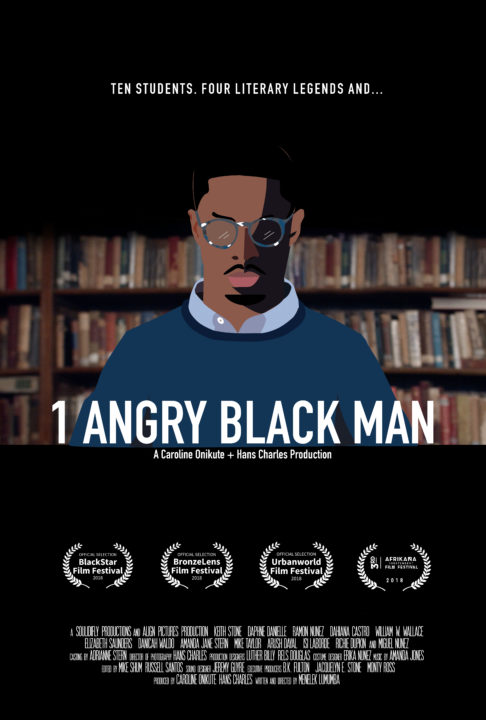 Watch 1 Angry Black Man 
Tickets: Rent for $5 or Own for $13. 50% of your ticket purchase directly supports The Byrd.
After a traumatic sexual mishap at the quintessential New England liberal arts school, Mike Anderson, 8 weeks away from graduation, is in his African-American literature class with his favorite teacher feeling sad, isolated and angry.
This film is a groundbreaking and timely voyeuristic peek into the conversations that are currently occurring across this country given the current cultural climate and the varying beliefs people hold. 
Virtual film discussion Recording
Filmed July 1st, with: Menelek Lumumba, writer/director, BK Fulton, founding chairman/CEO of Soulidifly Productions and executive producer, and Monty Ross, president of film/production of Soulidifly Productions and executive producer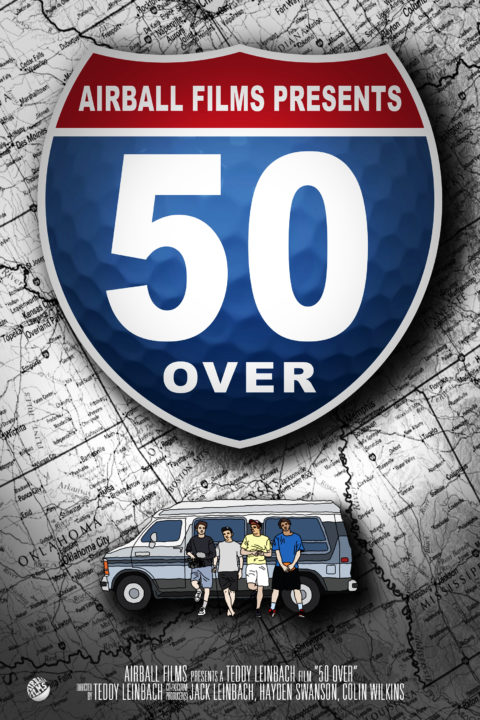 Watch 50 Over and support the Byrd Theatre.
Tickets $10.  All Donated: $5 of each ticket to the Byrd Theatre and $5 to SwingPals, an organization that's mission is to build a foundation of health and strong character in children facing adversity by using golf.
50 states. 50 days. 50 rounds of golf.  Stripped of the exclusivity and elitism of the country club, 50 Over sets out to explore the tattered fairways and diverse personalities of public golf courses in every corner of the United States.
50 Over is a documentary film that follows 4 friends as they travel to all 50 states, in 50 days, stopping in each state to play a round of golf by Teddy Leinbach.
Online Donation
Help support The Byrd Theatre's commitment to expand the big screen experience, celebrate the art of cinema, and preserve Virginia's grand motion picture palace.
Get In Touch
Contact the Development Director at [email protected] for more information on gifting and partnership opportunities with The Byrd Theatre & Foundation.