See this week's virtual screening offerings: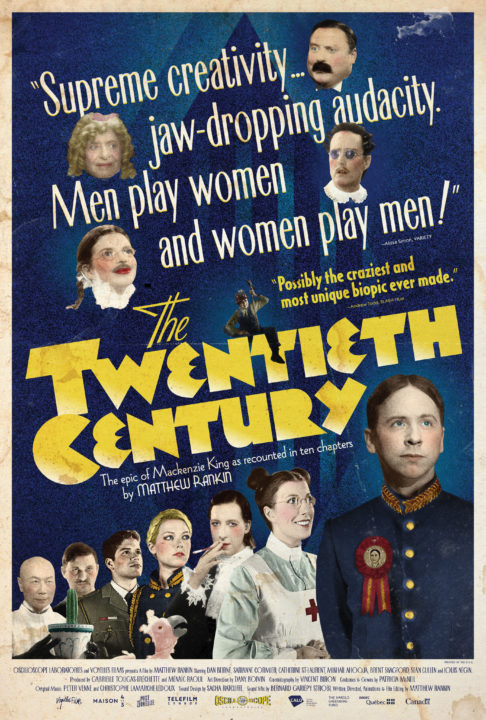 Watch The Twentieth Century and support the Byrd Theatre.
Toronto, 1899. Aspiring young politician Mackenzie King (Dan Beirne) dreams of becoming the Prime Minister of Canada. But his romantic vacillation between a British soldier and a French nurse, exacerbated by a fetishistic obsession, may well bring about his downfall. In his quest for power, King must gratify the expectations of his imperious Mother, the hawkish fantasies of a war-mongering Governor-General, and the utopian idealism of a Québécois mystic before facing one, final test of leadership. Culminating in an epic battle between good and evil, King learns that disappointment may be the defining characteristic of the twentieth century!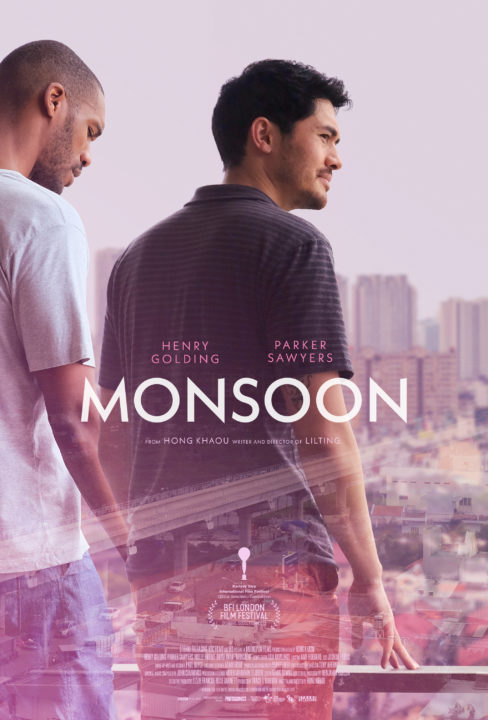 Watch Monsoon and support the Byrd Theatre.
Kit can't remember much of his native Vietnam. When he returns to the Land of the Golden Star for the first time in over thirty years, he takes in his local surroundings as any Western tourist would, and the environment is as exotic as the language is incomprehensible. The aim of Kit's travels – to find a place to scatter his parents' ashes – thus becomes part of a journey back to his roots and to the discovery of his identity, which external circumstances have rendered ambiguous and complex..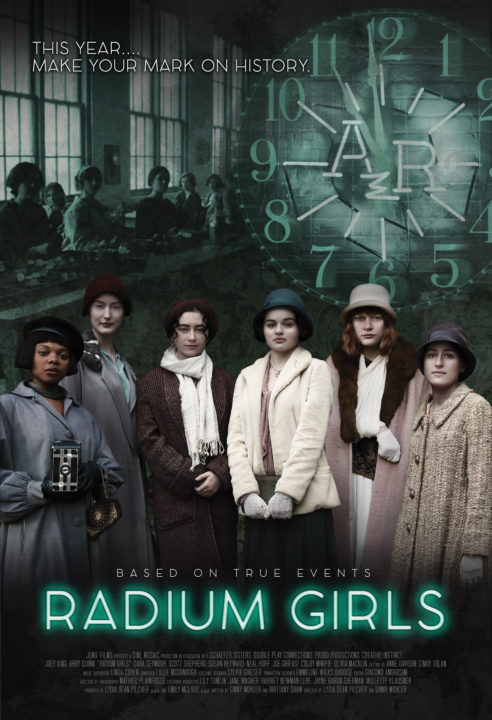 Watch Radium Girls and support the Byrd Theatre.
Based on true events of the 1920's, Radium Girls stars Emmy and Golden Globe nominee Joey King ("The Act,", The Kissing Booth) and Abby Quinn  as Bessie and Jo Cavallo. The teen sisters dream of Hollywood and Egyptian pyramids as they paint glow-in-the-dark watch dials at the American Radium factory in New Jersey.
When Jo loses a tooth, Bessie's world is turned upside down as a mystery slowly unravels. Bessie befriends two young activists and in a radical coming of age, she investigates a corporate scandal.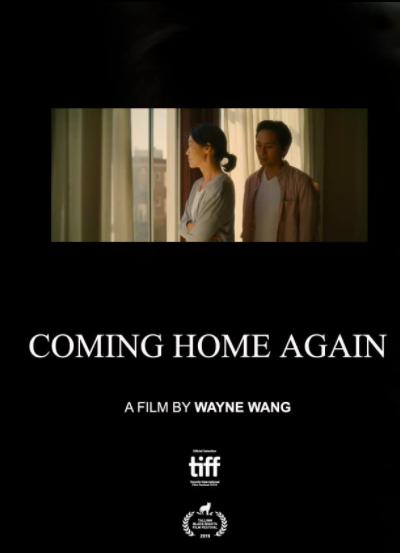 Watch Coming Home Again and support the Byrd Theatre.
Based on a personal essay by Chang-rae Lee published in The New Yorker, Coming Home Again is an intimate family drama about a mother, a son, and the burden of family expectations. Directed by Wayne Wang (Joy Luck Club).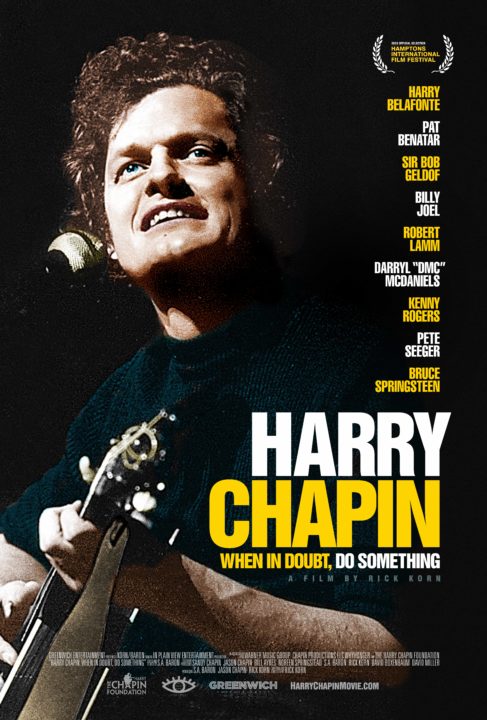 Watch Harry Chapin: When in doubt, do something and support the Byrd Theatre.
The inspiring story of Grammy Award winning singer/songwriter/activist Harry Chapin ("Cat's in the Cradle"). Chapin sold over 16 million albums and was one of his generation's most beloved artist-activists who spent his fame and fortune trying to end world hunger before his tragic passing.
The film features Bruce Springsteen, Billy Joel, Peter Seeger, Sir Bob Geldof, Kenny Rogers, Graham Nash, Pat Benatar, Darryl "DMC" McDaniels, Robert Lamm, Richie Havens, and Harry Belafonte intimately reflecting on Chapin's larger-than-life impact on music and the world.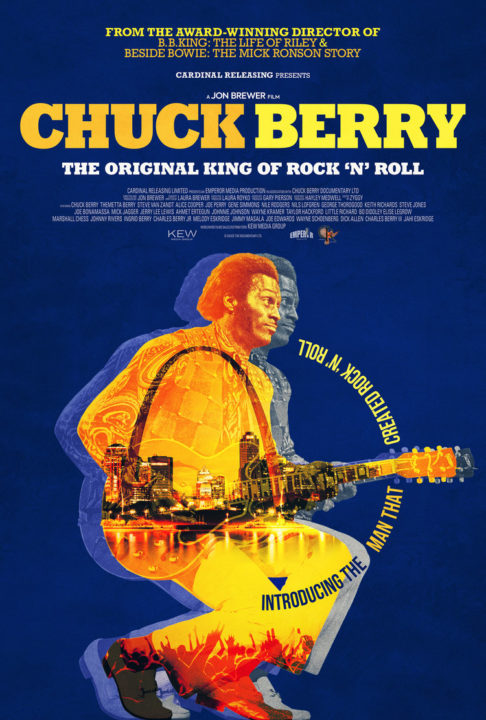 Watch Chuck Berry and support the Byrd Theatre.
CHUCK BERRY tells the story of the Granddaddy of Rock & Roll. In this highly anticipated feature-length documentary, the absolute instigator of Rock and Roll, Chuck Berry is truly revealed with exclusive access to his family, friends, famous fans and music icons he inspired. 
"You could almost say that Chuck Berry invented the teenager." - Steven Van Zandt
"He was the most important guitarist in rock history." - George Thorogood
**Promotional Code (must be used): byrd
Create an account on the website and enter CC info, when you proceed to rental input Promo code byrd to receive a $2 discount ($10 ticket)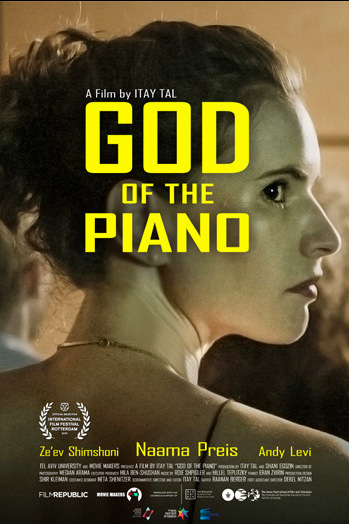 Watch God of the Piano and support the Byrd Theatre.
For Anat, music is everything. Having never been able to reach her father's musical standards, she rests her hopes on the child she's about to have. When the baby is born deaf, Anat succumbs to extreme measures to keep the dream alive.
Hebrew with English Subtitles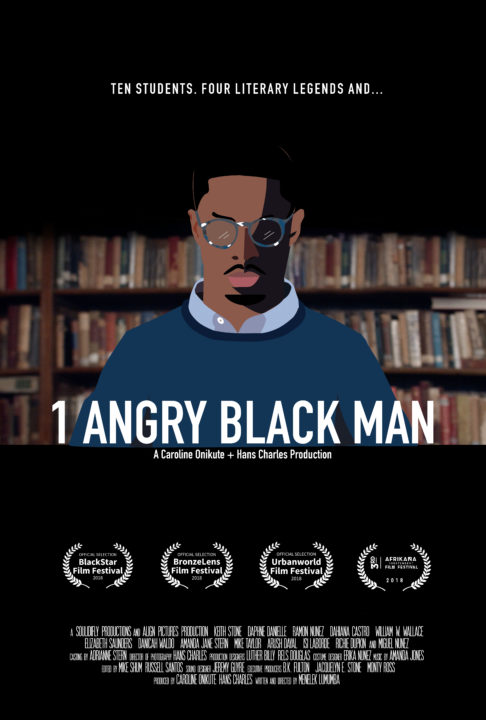 Watch 1 Angry Black Man 
Tickets: Rent for $5 or Own for $13. 50% of your ticket purchase directly supports The Byrd.
After a traumatic sexual mishap at the quintessential New England liberal arts school, Mike Anderson, 8 weeks away from graduation, is in his African-American literature class with his favorite teacher feeling sad, isolated and angry.
This film is a groundbreaking and timely voyeuristic peek into the conversations that are currently occurring across this country given the current cultural climate and the varying beliefs people hold. 
Virtual film discussion Recording
Filmed July 1st, with: Menelek Lumumba, writer/director, BK Fulton, founding chairman/CEO of Soulidifly Productions and executive producer, and Monty Ross, president of film/production of Soulidifly Productions and executive producer
Online Donation
Help support The Byrd Theatre's commitment to expand the big screen experience, celebrate the art of cinema, and preserve Virginia's grand motion picture palace.
Get In Touch
Contact the Development Director at [email protected] for more information on gifting and partnership opportunities with The Byrd Theatre & Foundation.