Rent the Marquee for your celebration
Now you can have your name or your celebration on the Byrd Theatre Marquee! A Marquee Rental makes a great gift for that special occasion. You get your message up for at least a day. Lots of time for photo ops!
$250 Donation. Click the Reserve the Marquee button to start the reservation process! Messages are limited to 6 words or less.
Get $50 off your Marquee Message when you combine with a Movie Party.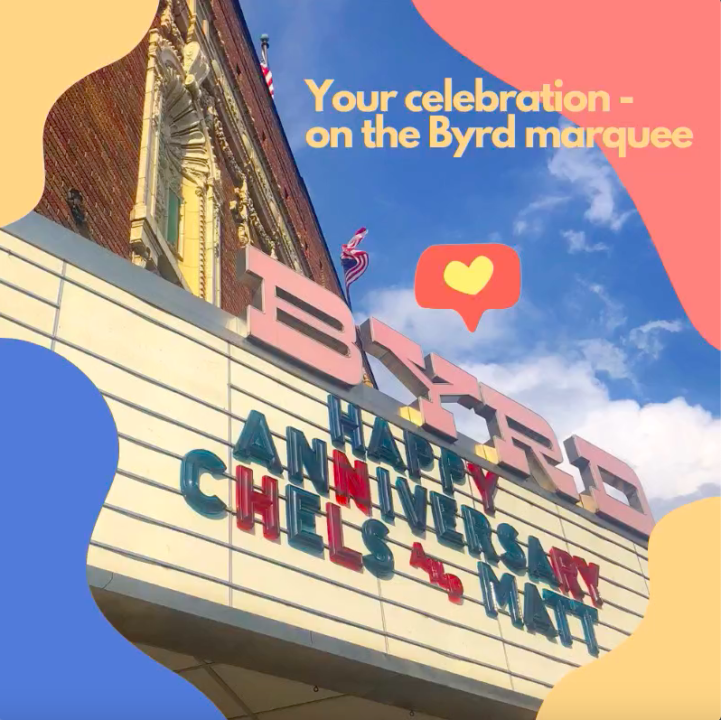 All messages are subject to approval. Messages are intended for celebrations and life events. We kindly ask for no political messages or calls to action. Thank you.
Online Donation
Help support The Byrd Theatre's commitment to expand the big screen experience, celebrate the art of cinema, and preserve Virginia's grand motion picture palace.
Get In Touch
Contact the Development Director at [email protected] for more information on gifting and partnership opportunities with The Byrd Theatre & Foundation.