Host a Private Movie Party at the Byrd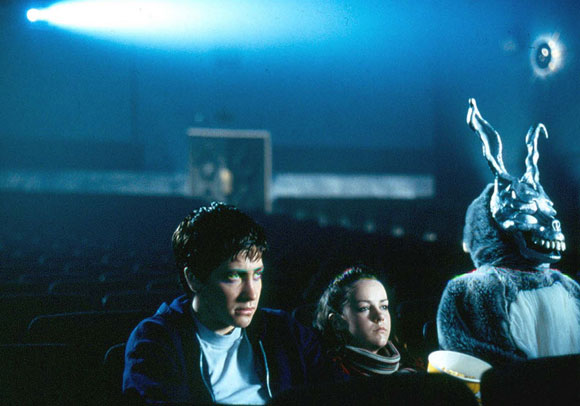 Support The Byrd Theatre with a tax-deductible donation and treat your crew to a private Movie Party! Our Movie Parties include a private screening of the film of your choice and one soda or water + unlimited popcorn for all guests! Additional candy, wine, and beer will be available for purchase. 
Movie Parties are designed to be a turnkey, one-style-fits-all reservation. Doors will open 10 minutes prior to the start of your reservation. Additional set-up time is not permitted. We do not permit any outside food, snacks, candy, beverages, or any auxiliary elements for Movie Party reservations. If you have more extravagant plans in mind, please see Theatre Rentals. 
Movie Party hosts will need to deliver a DVD or Blu-ray copy of your chosen film to the theatre approximately two weeks in advance of the event date. 
Movie Party requests are available outside of our public programming schedule. We are unable to confirm Movie Party requests more than 6 months in advance, or within 1 week of the preferred event date.  
Donation & Add-on Services: 
$450 Donation – Up to 40 Guests 
For information about events for more than 40 guests, please see Theatre Rentals. 
Custom Marquee Message: $200 
Enhance your Movie Party with a Custom Marquee Message! When paired with a Movie Party, your marquee message is available for an additional $200 donation (that's a $50 discount!).  
Bob Gulledge and The Mighty Wurlitzer: $150 
Experience the magic of The Byrd with an organ prelude to begin your screening! You can add a private performance by Bob Gulledge on the famed Mighty Wurlitzer for an additional $150 donation. 
A note on Covid-19 Safety:
We have worked hard to find a cleaner that will kill pathogens, including Covid-19 and are pleased to have found one! We clean and sanitize surfaces including seats, seat handles, doors, counters and bathrooms with this special cleaner that kills the virus. We have installed hospital grade filters that triple clean the air with MERV filters and UV Light filters. Masks are optional at this time.
Online Donation
Help support The Byrd Theatre's commitment to expand the big screen experience, celebrate the art of cinema, and preserve Virginia's grand motion picture palace.
Get In Touch
Contact the Development Director at [email protected] for more information on gifting and partnership opportunities with The Byrd Theatre & Foundation.