See this week's virtual screening offerings: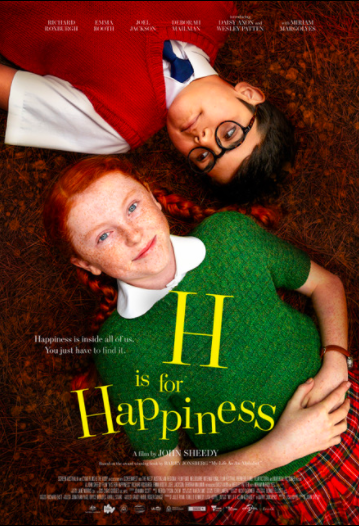 OPENS FRIDAY!
Watch H is for Happiness and support the Byrd Theatre.
A twelve year old girl with boundless optimism and a unique view of the world, is inspired by the strange new boy at school and sets out to mend her broken family - whatever it takes.
Delightful coming-of-age dramedy provides feel-good entertainment for the entire family.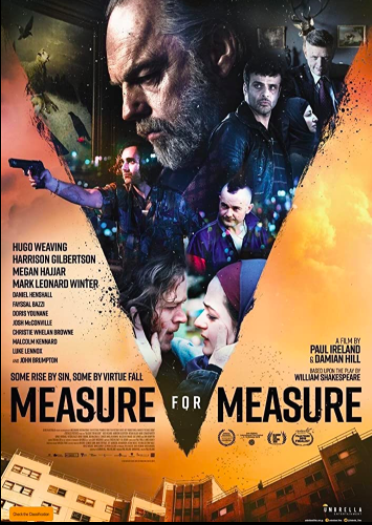 Watch Measure for Measure and support the Byrd Theatre.
An unlikely love ignites between a modern Muslim girl and a local musician amongst the background of racial tension, amphetamines and gang culture in the city's notorious housing estate.
Inspired by SHAKESPEARE's play Measure for Measure, the film questions the notion of justice, the ability for redemption and the desire for power and examines the idea that 'we can never escape our true nature or where we are from despite our attempts'. Measure for Measure is also a raw study of the most basic and yet most complex of our emotions – love…. how we react when we find it, and how far we would go to keep it.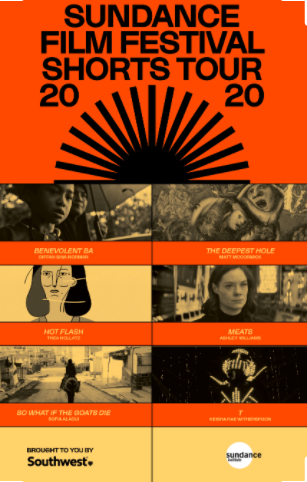 Watch Sundance Film Festival Shorts and support the Byrd Theatre.
80 minute theatrical program of 6 short films

.
The premier American showcase for short films. From documentary to animation, narrative to experimental, the abbreviated form is no longer just for the novice. Shorts have and will continue to be an important part of cinema, storytelling, and culture. The Sundance Film Festival has always been proud to treat short films with the highest regard and to give a home to new (and old) projects for audiences to discover and celebrate.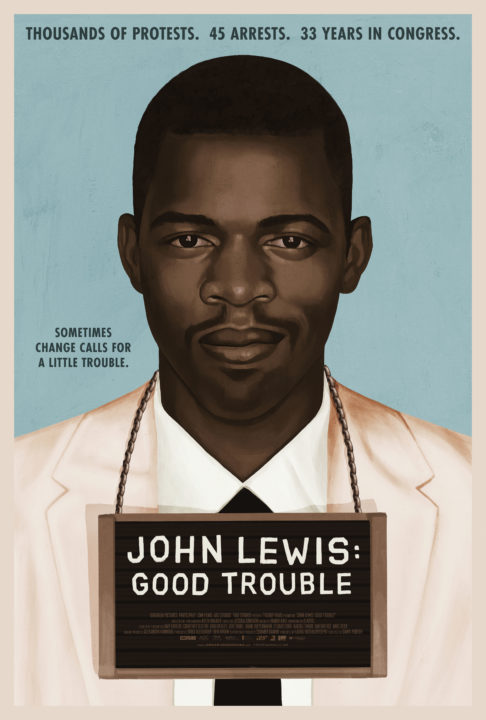 Watch John Lewis: Good Trouble and support the Byrd Theatre.
Tickets: $12
Using interviews and rare archival footage, JOHN LEWIS: GOOD TROUBLE chronicles Lewis' 60-plus years of social activism and legislative action on civil rights, voting rights, gun control, health-care reform and immigration. Using present-day interviews with Lewis, now 80 years old, Porter explores his childhood experiences, his inspiring family and his fateful meeting with Dr. Martin Luther King Jr. in 1957. In addition to her interviews with Lewis and his family, Porter's primarily cinéma verité film also includes interviews with political leaders, Congressional colleagues, and other people who figure prominently in his life.
Immediately following the feature, there will be a pre-recorded discussion between Representative Lewis and Oprah Winfrey, filmed last month and being made available exclusively for virtual cinema and in-theater engagements of the film. This is a wide-ranging, informal, 16-minute conversation that's a perfect follow-up to the documentary.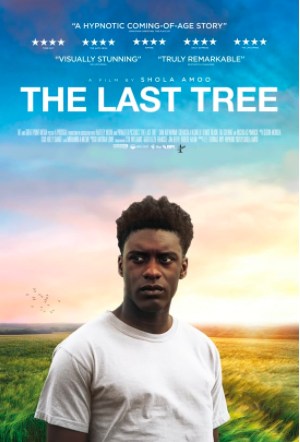 Watch The Last Tree and support the Byrd Theatre.
Tickets: $10
Femi, a British boy of Nigerian descent who, after a happy childhood in rural Lincolnshire with his white foster mother, moves to inner London to live with his Nigerian mum. Struggling with the unfamiliar culture and values of his new environment, teenage Femi has to figure out which path to adulthood he wants to take, and what it means to be a young black man in London.
" Thoughtfully alternates universal adolescent insecurities with urgently specific minority politics - filtered through a first-person perspective that itself oscillates between furious clarity and vivid confusion." ~ Variety
* WORLD DRAMATIC COMPETITION - SUNDANCE 2019
* WINNER - British Independent Film Awards 2019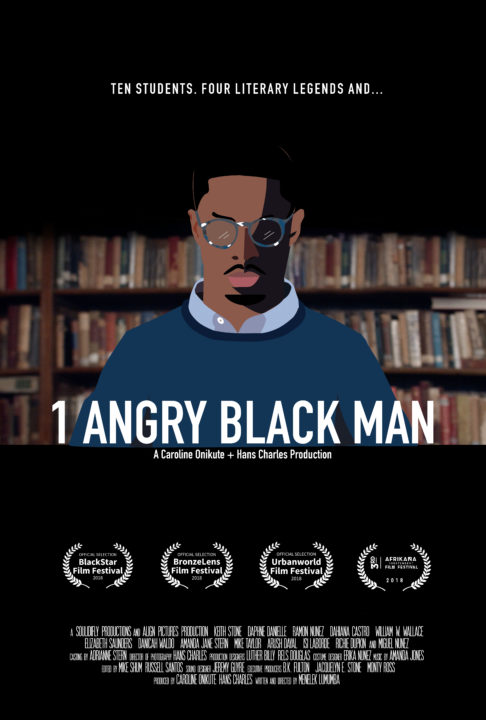 Watch 1 Angry Black Man 
Tickets: Rent for $5 or Own for $13. 50% of your ticket purchase directly supports The Byrd.
After a traumatic sexual mishap at the quintessential New England liberal arts school, Mike Anderson, 8 weeks away from graduation, is in his African-American literature class with his favorite teacher feeling sad, isolated and angry.
This film is a groundbreaking and timely voyeuristic peek into the conversations that are currently occurring across this country given the current cultural climate and the varying beliefs people hold. 
Virtual film discussion Recording
Filmed July 1st, with: Menelek Lumumba, writer/director, BK Fulton, founding chairman/CEO of Soulidifly Productions and executive producer, and Monty Ross, president of film/production of Soulidifly Productions and executive producer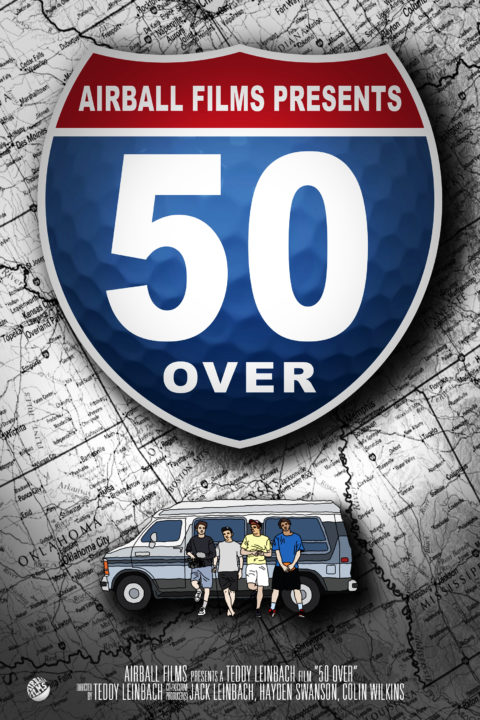 Watch 50 Over and support the Byrd Theatre.
Tickets $10.  All Donated: $5 of each ticket to the Byrd Theatre and $5 to SwingPals, an organization that's mission is to build a foundation of health and strong character in children facing adversity by using golf.
50 states. 50 days. 50 rounds of golf.  Stripped of the exclusivity and elitism of the country club, 50 Over sets out to explore the tattered fairways and diverse personalities of public golf courses in every corner of the United States.
50 Over is a documentary film that follows 4 friends as they travel to all 50 states, in 50 days, stopping in each state to play a round of golf by Teddy Leinbach.
Online Donation
Help support The Byrd Theatre's commitment to expand the big screen experience, celebrate the art of cinema, and preserve Virginia's grand motion picture palace.
Get In Touch
Contact the Development Director at [email protected] for more information on gifting and partnership opportunities with The Byrd Theatre & Foundation.