Richmond Environmental Film Festival
RVA EFF 2019 brought a great showcase of films
The Richmond Environmental Film Festival (RVA EFF) showcases films that raise awareness of environmental issues relevant to the Richmond region, our nation, and our planet.
In 2008, the Festival was founded as The Biggest Picture: Richmond's First Environmental Film Festival under the James River Film Society. In 2011, the Sierra Club - Falls of the James Group backed the event as the RVA Environmental Film Festival.
Look for the next Richmond Environmental Film Festival in February 2020.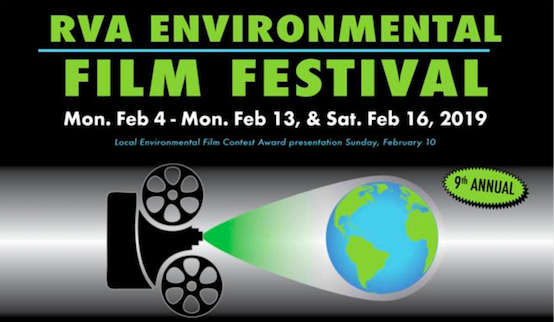 Online Donation
Help support The Byrd Theatre's commitment to expand the big screen experience, celebrate the art of cinema, and preserve Virginia's grand motion picture palace.
Get In Touch
Contact the Development Director at [email protected] for more information on gifting and partnership opportunities with The Byrd Theatre & Foundation.