Local Filmmaker Series: Fifty Over
50 Over Film & Filmmaker Talk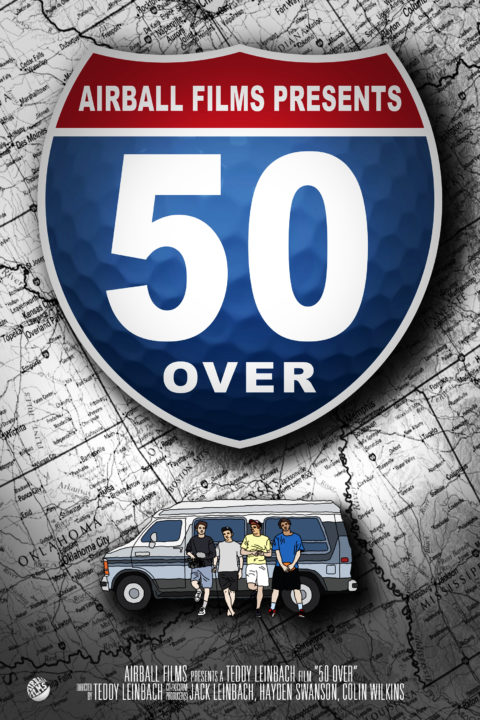 50 states. 50 days. 50 rounds of golf.  Stripped of the exclusivity and elitism of the country club, 50 Over sets out to explore the tattered fairways and diverse personalities of public golf courses in every corner of the United States.
50 Over is a documentary film that follows 4 friends as they travel to all 50 states, in 50 days, stopping in each state to play a round of golf by Teddy Leinbach.
Limited engagement in the Virtual Screening Room!
Available through June 21st.
Leinbach is donating $5 of the ticket price to the Byrd Theatre and $5 of the ticket price to SwingPals, an organization that's mission is to build a foundation of health and strong character in children facing adversity by using golf.
Who is Teddy Leinbach?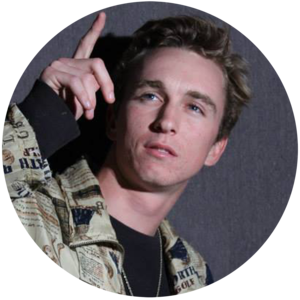 Teddy Leinbach, a filmmaker living in Richmond, VA, has spent the past four years immersing himself in documentary filmmaking since graduating from VCU in 2016.  He has worked as a freelance cinematographer, editor, animator, and graphics specialist for independent filmmakers, businesses, and production companies, such as Markay Media, the team behind the Emmy award winning series, A Chef's Life.  Teddy has also produced his own work, directing several short films as well as two feature length documentaries, 50 Over and Sisyphean, which were both completed in 2019.  Also in 2019, he launched thisisrva.com, a web-based interview series based around uniquely influential people in Richmond, VA.  His work has screened at film festivals nation-wide and has taken him across the world from courtside at Madison Square Garden to the square of Maidan in Ukraine.  His work tends to explore sports as a microcosm for all the complexities of what it means to be human.
Special Q&A session with Teddy Leinbach
When: June 17th, 7pm.
Where:  Zoom meeting where you'll have the opportunity to hear from Teddy and ask questions. By signing up to attend you'll be sent a link to the session.
How: Sign up to attend
Do you have a technical question?
Every film released in our Virtual Cinema is available through the individual distributor's websites and streaming services. The link to rent and view the film will take you to their website, but a portion of your virtual rental will help support the Byrd Theatre. If you are having technical issues, please visit the respective film page and browse the links to the distributor FAQ and contact information.
Online Donation
Help support The Byrd Theatre's commitment to expand the big screen experience, celebrate the art of cinema, and preserve Virginia's grand motion picture palace.
Get In Touch
Contact the Development Director at [email protected] for more information on gifting and partnership opportunities with The Byrd Theatre & Foundation.